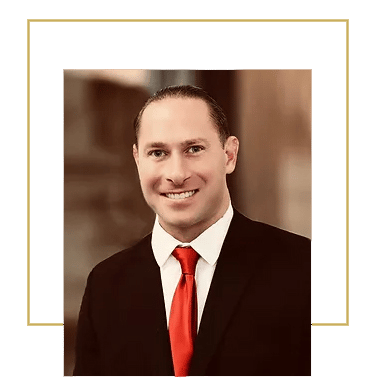 Andrew Charles Long
Founding Partner
---
Hired Attorney for my father
I met and observed Attorney Andrew Long, while he represented my father in jury trial for less than one (1) week, and I was overwhelmingly impressed, I observed Attorney Andrew Long's passionate interest in key facts, understanding an articulating detailed facts, diligence and commitment, and very organized chronologically structured, opening and closing statements, not including, highlighting and announcing inconsistencies from the prosecution. Andrew Long, paid attention to every minutiae detail in my father's case, from the arrest and police report, to recording devices used, written statements, and very thorough cross-examination, this man has a sharp eye and intelligent analysis and will put you under the microscope, so to speak, if you're lying, in order to falsely accuse someone of a crime for sure.. My father was charged with a crime that he did not commit, although the system charged him with three counts that could have costed him decades in prison, Attorney Andrew Long, was amazing, the man was very outspoken and strong, speaking from his heart and from the facts of the case, that no one could dispute, I sat in watched a truly gifted man/attorney, that I can see, took pride and honor in his line of work. I've been in a court room over a dozen times in my life, born and raised in Los Angeles County, California, and this was my first time in a Arizona Courtroom, and Attorney Andrew Long, knocks all the LA/CA Attorneys down, by far, I mean, he's committed and dedicated to the facts, knows how to rebuttal a false accusation, especially false witness testimony, and makes sense of a situation, an incident, an articulated detail concept that most attorneys don't even know how to immediately understand, as it's developing by never before heard testimony. I observed Attorney Andrew Long, do just that on the fly, point out the obvious and make complete sense, on his rebuttal and the facts, and I was damn impressed. Attorney Andrew Long, almost and had me in tears, as he had to represent and describe sensitive facts of the case regarding my father, and it touched me so much, this man, this attorney, is so sharp, squared away, I couldn't believe how well be got to know my father like that, especially for me, a 36 year old man, I can say no more words here, as I write this out… All in all, This is a man that knows what the steaks are, how the system can arrest a individual and easily charge that person with a crime, and prosecute them in a court of law, and easily convict an innocent person, although if you have attorney Andrew Long representing you, the one simple phrase I heard my whole life is "the truth shall set you free" and Attorney Andrew Long, will do just that ! Thank you, my dad could of spent 17 years in prison for being innocent and would of most likely, have died in prison, due to his age and health, and a son/family member would of lost his father to a broken and sometimes corrupt system, that destroys lives like this on a daily basis.. Thank You again Attorney Andrew Long!
Forged in Fury
After our first consultation he quickly noted and dived straight into the flaws in my case. At every corner and turning point he was clear precise and efficient. This was my first expierence running in with the law. Thanks to him, hopefully it'll be my last. I hadn't ever needed a lawyer before in life, if I had to choose one on my own accord I highly recommend Mr. Long to any and everyone asking. I personally thank him for the act of valor he showed by representing me, not to mention winning my case with resilient professionalism. No public pretender here.
Attorney Long
Andrew just help me and my father on our assault case. He kept us updated all throughout the process and always very professional. If I ever was to need an attorney again or someone close to me, I wouldn't think twice before calling him or referring him. I 100% recommend him, our results were the best results we could've expected. We are extremely happy with how our case ended.
Knowledgeable, Diligent Attorney
When anyone in your family is facing criminal charges, and worse yet with serious threat of conviction based on those charges, it's a horrible time. Having a qualified attorney really is a game changer. Andrew always gave excellent legal advice, advised us of our options, and was responsive to all my emails and calls. I think he truly understands that a conviction will impact the rest of someone's life. I would hire Andrew again, although hopefully I never have to, and would recommend him to family and friends should they ever need representation. We got an excellent result from retaining Andrew. However, even if we had not, I'd have felt he did everything he could. That says a lot, I think, about the quality and character of an attorney.
Top level attorney. Exceeded expectations and won me an amazing outcome.
I am a CA driver that was arrested for DUI in AZ. I had 2 priors in CA approximately 9 years before the arrest and with my blood alcohol level registering at 1.78 via the breathalyzer, I was facing some serious consequences. Andrew presented the facts to me clearly and without promising false hopes, but his plan to mitigate the consequences made sense so I put my faith in him. Andrew delivered, and then some. With the letters and pre-trial tasks he gave me to complete, he was able to secure a plea deal to the lowest available misdemeanor, "Driving while under the influence, below .08." His impassioned defense of me during sentencing also convinced the judge to suspend my entire jail sentence! Andrew also represented me at my MVD hearing where I was facing a 1 year suspension for my alleged refusal to consent to a blood draw. He did his homework and procured the body cam footage from the arresting officer and discovered that I had given consent, but the officer had badgered me into a refusal that I did not comprehend. The MVD trial judge listened to Andrew's defense and audio and was convinced that I had not violated the statute and MVD ruled in my favor, voiding the 1 year suspension. Andrew achieved victory for me on every front in my case and I could not have asked for a better representative to be in my corner. His knowledge of the AZ criminal court system was apparent and the outcome is proof of his abilities. I cannot thank him enough because what he gave me was priceless: staying out of a jail cell and be home with my loved ones.