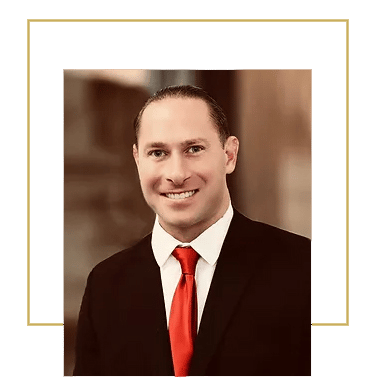 Andrew Charles Long
Founding Partner
---
Amazing Lawyer!
Andrew was assigned to me for an OUI case that we strongly wanted to fight against. He was so professional and involved from the beginning. He always responded in a timely matter, understanding to our specific situation and was available via email or phone at all business hours. I can't express enough how empathetic and involved he was. He caught every detail in the police report and the items I was able to provide. He had lots of questions for us and really prepared himself for our trial date. He made sure we were ready and confident and supported us every step of the way. I really appreciated how involved he was and how passionate he was about fighting for what was right. He came to trial ready to put up a fight for myself and act as an advocate for myself as a client. I was confident in his abilities and put my trust in him from the way he portrayed himself. I had about 3 court days and a trial over the length of a year and he was reliable and ready each time. After a long year, I was found NOT GUILTY due to his hard work and dedication. I would and will always recommend Andrew to anyone that may need him. Do not hesitate when picking him to represent you!!
Dismissed!!
Mr Long was assigned to my case after my original attorney left. I was blessed to have him as my attorney. We had a few disagreements in the beginning. Once, we conquered the trust issues, a bond was made. He spent a lot of time and energy preparing for my trial. :He worked on the motions during his weekends. He let me know what I needed to do and what to expect. His goal was to win the case and he never looked back. Mr. Long was very knowledgeable and knew what needed to be done. He showed great determination and persistence in his work. The case never went to trial. Because of his expertise, the case was dismissed. I feel, he cared for my well being A lawyer, like Mr. Long, does not come along very often. I was fortunate to have him represent me.
Awesome
Working with Andrew was by far easier than I thought.I was scared going into this but helped me along the way. He kept in Constant Contact was an excellent person to be with I wish you nothing but the best thank you for helping me
I couldn't be happier.
Mr. Long is the best. He always had time to talk to me about my case and showed constant effort to make sure I fully understood my situation and options. He always kept me informed, was friendly and easy to talk to and charismatic, and always replied promptly when contacted. Not only was he able to get the desired outcome with my case, he also made me feel like he genuinely cared about me and about protecting my rights. Andrew Long fought very hard to find me justice and I would absolutely recommend him to anyone looking for a defense attorney who is thorough and very knowledgeable of the law.
To Whom it may Concern:
It is imperative that I also bring to your attention, the one and only positive comment I can make about this entire fiasco. I would expect that the State of Arizona and everyone involved, to pay attention and recognize what a true asset you have, working as a Public Defender. He is someone I Highly recommend that the State of Arizona use as a role model to teach others about integrity, morals and common sense. Because I am poor and have no money, I got stuck with a Deputy Public Defender named Andrew Long from the Mohave County Public Defenders Office at 318 N. 5th St. Kingman, Az 86402. By the grace of God, Mr.. Long was appointed MY Public Defender. He was the ONLY one in the entire judicial system that would listen to a word I said. . He seen how I was being intentionally screwed by BERNI and took it upon himself to protect my rights and see that justice prevails We were dumbfounded that I was found guilty for a crime I would never commit. All based on premeditated, Malicious, Frivolous Complaints made by BERNI, who has never even been a participant in court……. And allowed to manipulate the entire process without any consequence for his actions… Andrew Long not only believed in me, and how I was cheated out of my money almost 2 years ago. He did not give up on me. If I was the richest man in the world, I could never repay Andrew Long, for his relentless pursuit of Justice… He is an extreme asset and I have nothing but admiration and gratitude for him and all he has done for me, without having to help and no incentive other than Justice…. God Bless Andrew Long… A public defender is overwhelmed with cases, make very little money, and have nothing invested in their clients.. They have no incentive nor obligation for what they do. I was Amazed by the extraordinary lengths Mr.. Long has gone to and the time invested to help me… He could easily have walked away… But he did not…. Andrew Long has more integrity and common sense than the entire Judicial system that I have had to battle needlessly for 2 years.. Not only was I WRONGFULLY CONVICTED for a Crime never committed…. Mr…… Long filed an Appeal for me and had my Conviction reversed and I AM NOT GUILTY for a crime never committed…. Please take a look at the time and effort this man put into the appeal…. My God man, who does that ??? With absolutely nothing to gain, he went so far beyond what any other person would do. He has been with me to the very end and, Andrew Long is the standard to which others should be measured.